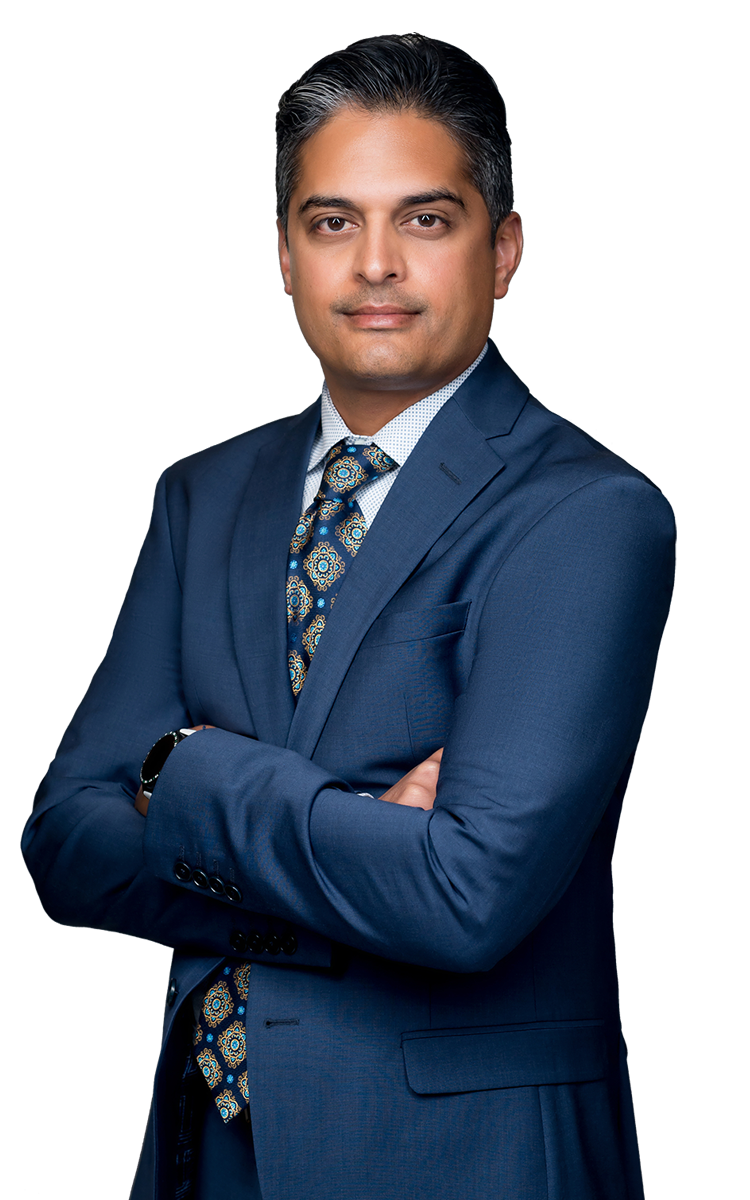 Board-Certified Orthopaedic Surgeon Specializing in Sports Medicine, Arthroscopic Surgery, Joint Replacement, Shoulder and Knee.
Dr. Chhadia has been with Suburban Orthopaedics since 2009. He specializes in both arthroscopic and open joint surgery, including minimally invasive joint replacement of the knee, hip, and shoulder. He is certified in Mako™ Robotic-Arm Assisted Surgery and uses VERASENSE™ sensor technology to deliver the best possible outcomes in this advanced joint replacement procedure.
Dr. Chhadia prides himself on having the highest standards of respect, ethics, and communication. He practices individualized care and believes in setting and achieving goals of improved pain, function, and quality of life for every patient. He is the team physician for several local high schools where he provides sideline game coverage and training room care for young athletes. Dr. Chhadia also speaks Spanish and Gujarati.
He has attained the prestige of several research publications in peer-reviewed journals including featured articles on shoulder labral tears in the journal Arthroscopy as well as on knee ACL injuries in The American Journal of Sports Medicine.
Outside of work Dr. Chhadia enjoys spending time with his family, especially the time he spends practicing basketball with his son and lacrosse with his daughters. He is also active in playing golf and tennis and enjoys cheering for his Chicago home teams.
Downtown Chicago AM* (Dr. Chhadia); Bartlett AM / Elgin PM (K. Welker PA-C)
Bartlett and Downtown Chicago*
American Board of Orthopaedic Surgery
Orthopaedic Sports Medicine
Medical School – University of Illinois, Chicago, Doctor of Medicine,/li>
University of Illinois, Chicago, Residency in Orthopaedic Surgery
Kaiser Permanente Orange County – Irvine Medical Center, Fellowship in
Orthopaedic Sports Medicine
Dr. Chhadia's Specialties

At Suburban Orthopaedics, our providers are here to help you. Set up an appointment today.