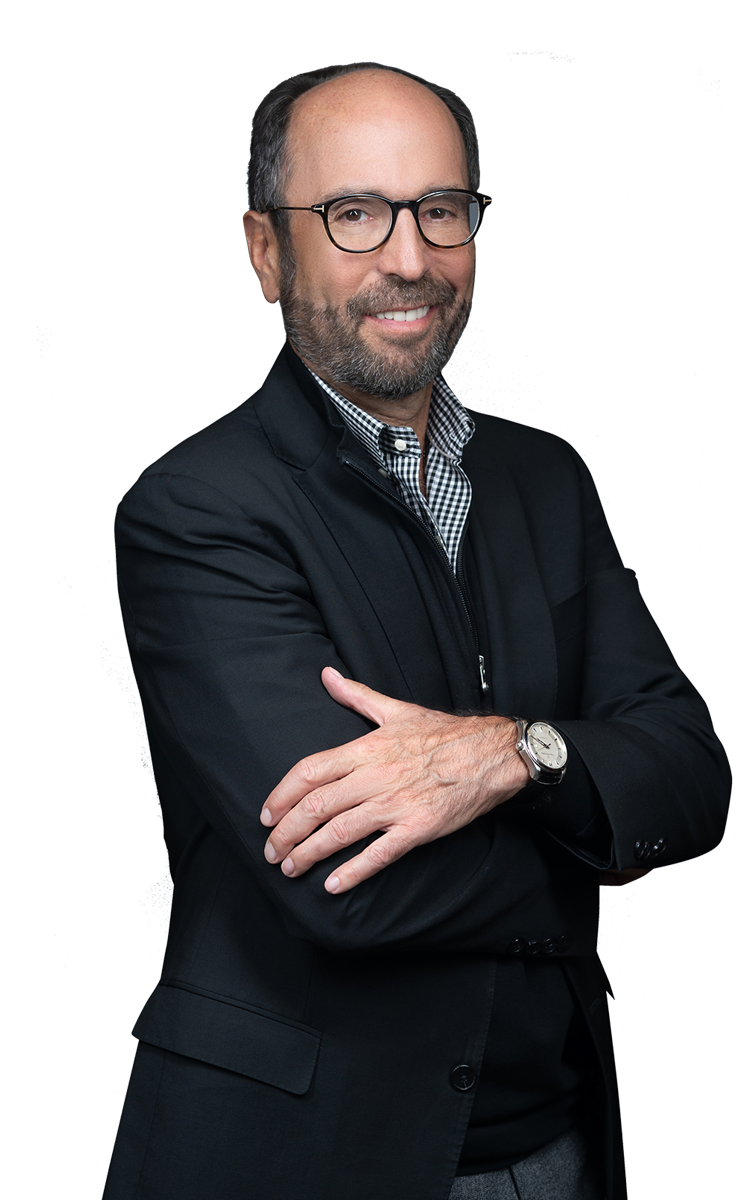 Board-Certified Orthopaedic Surgeon Whose Expertise Includes Complex Reconstructions, Including the ACL, Hip and Knee Replacements.
With over 31 years of orthopaedic experience, Dr. Freedberg is known locally as "The Knee Expert." Most recently, he developed an innovative double bundle ACL Reconstruction Technique in conjunction with Biomet that is now being recognized and implemented internationally. Beyond knees, Dr. Freedberg provides a complete range of orthopaedic surgical services including full and partial joint replacement. He is certified in Mako™ Robotic-Arm Assisted Surgery and uses VERASENSE™ sensor technology to deliver the best possible outcomes in this advanced joint replacement procedure.
In addition to serving as an instructor for the American Academy of Orthopaedic Surgeons, Dr. Freedberg is a consulting physician to the Player's Association for the NFL and MLB and is a team physician for five local high schools. He lectures on his techniques and theories on various subjects, including knee reconstructions and the shoulder. He has published numerous articles on the subject of arthroscopy and is presently involved in research on the Anterior Cruciate Ligament (ACL) with a revolutionary computerized knee testing device.
Dr. Freedberg believes that each patient deserves the utmost in service and he takes extra time in providing individualized care. In his free time Dr. Freedberg likes to keep fit and is an avid biker.
Bartlett and Downtown Chicago*
Elk Grove AM / Bartlett PM
American Board of Orthopaedic Surgery
Orthopaedic Sports Medicine
Medical School – University of Illinois, Chicago, Doctor of Medicine
University of Illinois, Chicago, Residency in Orthopaedics
Wellington Sports Medicine Center, Fellowship in Sports Medicine
Bone and Joint Institute, Cincinnati, Fellowship in Reconstructive Arthritis Surgery
Exchange Fellowships in Homburg, Germany, and Paris, France
U.S. News Top Doctor
"Best Doctor Award" by Chicago Magazine in 2011
Named a Master Instructor of Arthroscopic Surgery by the Arthroscopy Association of North America
American Academy of Orthopaedic Surgeons
American College of Sports Medicine
American Medical Association
American Orthopaedic Society for Sports Medicine
Dr. Freedberg's Specialties

At Suburban Orthopaedics, our providers are here to help you. Set up an appointment today.