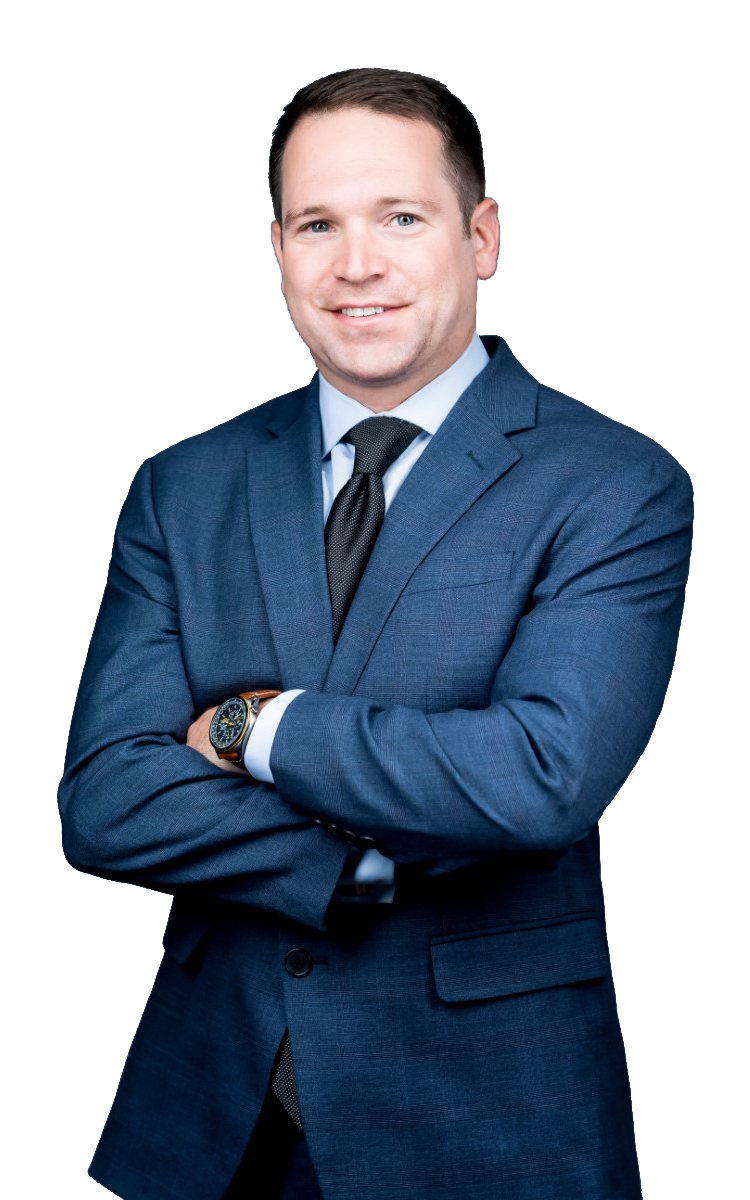 Fellowship Trained Joint Reconstructive Orthopedic Surgeon specializing in all conditions related to the hip and knee, including anterior hip replacement, posterior hip replacement, total knee replacement, partial knee replacement, and robotic hip and knee replacement
Dr. Samuel Lake is a fellowship trained joint reconstructive orthopedic surgeon who specializes in hip and knee replacement surgery in addition to general Orthopaedic surgery. Dr. Lake takes special interest in all conditions related to hip and knee pain, including arthritis and issues related to prior joint replacements. He also offers second opinions for patients who have joint-related problems.
Dr. Lake has extensive experience in total and partial joint replacement surgery using minimally invasive techniques that allow for a faster and easier recovery. He holds a triple certification in MAKO Robotic surgery and is experienced in performing robotic hip and knee replacements. Dr. Lake utilizes both anterior and posterior approaches to hip replacement.
Dr. Lake exemplifies compassion and shared decision making when treating his patients. He believes surgery is not always the first or best course of action in treating hip and knee-related pain and utilizes a wide variety of non-operative treatment strategies to provide individualized care for his patients.
After receiving a Bachelor's degree from the University of Wisconsin, Dr. Lake received a Masters of Science degree in Biomedical Science and his Medical Doctorate from the Chicago Medical School at Rosalind Franklin University, where he earned multiple awards and graduated ranked first in his class. Dr. Lake was elected to multiple leadership positions including President of the Alpha Omega Alpha Honor Medical Society. Dr. Lake received his residency training in Orthopaedic Surgery at the University of Cincinnati and his fellowship training in Adult Reconstructive Hip and Knee Surgery at the University of Wisconsin. Dr. Lake has multiple publications in scientific journals and has won awards for his research presentations. He continues to be active in research and most recently completed studies on the surgical evaluation of bone density and on utilizing virtual reality for resident training.
In his free time, Dr. Lake enjoys spending time with family and friends, traveling, and participating in his favorite activities including running, hiking, biking, skiing, snowboarding, water skiing, and SCUBA diving.
Elgin or South Loop AM / Elgin PM
Medical School – Chicago Medical School, Rosalind Franklin University
Residency – University of Cincinnati, Orthopaedic Surgery
Fellowship – University of Wisconsin-Madison, Adult Reconstructive Hip and Knee Surgery
American Academy of Orthopaedic Surgeons (AAOS)
American Association of Hip and Knee Surgeons (AAHKS)
Alpha Omega Alpha Honor Medical Society (AOA)

Other areas of expertise:
Anterior hip replacement
Posterior hip replacement
Robotic hip replacement
Revision hip replacement
Knee replacement
Robotic knee replacement
Partial knee replacement
Revision knee replacement
Minimally invasive hip and knee replacement
Second opinions
At Suburban Orthopaedics, our providers are here to help you. Set up an appointment today.